Kishore Talukdar
Date of Publish: 2016-04-27
Assam needs a white revolution
Most Assamese drink less milk than required because the State doesn't produce enough
Assamese drink less milk than their counterparts in most parts of India. And, if anyone is to be blamed for this, it's the State's dairy farmers and their stubborn approach.
The statistics are startling. According to the Indian Council of Medical Research, the per capita consumption of milk in Assam is 78 ml against the requirement of 210 ml. So, what's contributing to this grim approach?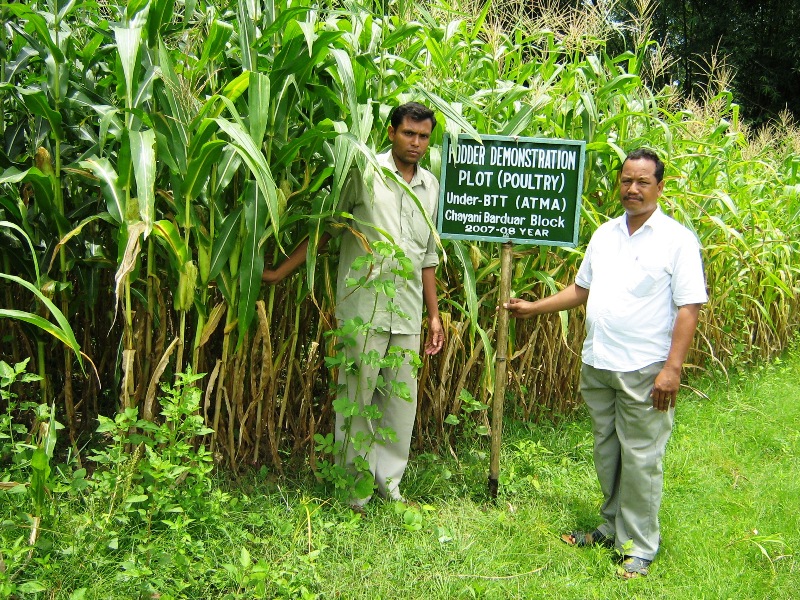 Although States like Haryana are galloping ahead in milk output with 780 ml per capita production, farmers of Assam are yet to take up milk production on a truly commercial scale.
"To begin with, Assam's farmers need to give up their died-in-the wool attitude of dairying only the indigenous breed which is less productive. Along with cross breeds, farmers need to adopt scientific farming of cattle and use quality fodder to make milk production a profitable vocation," says Dharanidhar Deka, Director, Dairy Development in Assam. Lack of adequate marketing infrastructure is probably the reason for farmers shying away from raising the scale of production.
But changing the dogmatic approach of dairy farmers in Assam is not going to be easy. Veterinary doctor Chandan Das says it's an uphill task to motivate a farmer to switch over from local breeds to cross breed farming. Some commercial farmers lack know-how of scientific dairying of cross-bred milch cows. Farmers are used to open grazing as against stall feeding. "If cross-bred are left in the open their milk productivity decreases. Worse still, their disease resistance power comes down when they are left for open grazing instead of stall fed," says Dr Das.
Also, green fodder availability is a matter that has to be sorted out. There is a huge gulf between the supply and demand of green fodder in the State. State Animal Husbandry Department sources say the present requirement of green fodder for cross-bred animal is 2.3 million MT but what's available is a mere 85,633 MT!
The only way this huge gap can be filled is if farmers take up green fodder cultivation on a commercial basis. Quality green fodder and feed are directly proportional to production of milk. To make dairying economically productive adequate grazing ground and pastures are imperative. Production of milk has a bearing not just on nutrition but also on economic health. According to the Eleventh Planning Commission report, rural poverty is less in areas where the presence of livestock population is high. Green fodder boosts milk output as it keeps animals healthy. Land is used for food and cash crops.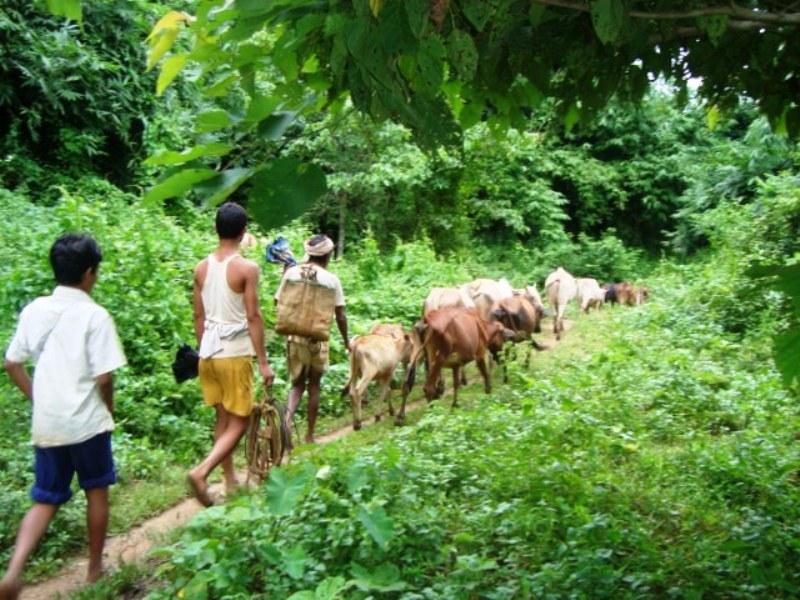 Nayan Das is a farmer who cultivates green fodder Napier, a hybrid variety. Das prefers intercropping in his two and a half acre plot of land. A fourth of his plot is reserved cultivating green fodder to feed his livestock. "My priority is to maintain the health of the livestock by feeding a balanced ration everyday because my livelihood depends on their health," Das says. He advises other farmers to exploit the potential of dairy farming as a source of livelihood. Das supplies 50 to 60 litres of milk every day to markets from his 6 cross-bred milch cattle. All, because of good, healthy green fodder.
The falling supply of green fodder and its economic effect is best related through Jyotish Kalita's story. Ten years ago, Kalita used to supply milk in hundreds of litres from his cattle farm. The returns were good. Then the green fodder supplies started dwindling. Today, the number of cattle in his farm has dwindled to four. ''I could not find even five per cent green fodder for my cattle,'' says Kalita.
The depletion of open grazing land in rural areas is only making the situation worse. The Government and farmers need to wake up and act swiftly to ensure that people in the State get their share of milk, the most basic nutrient.
Photo and text - Kishore Talukdar
(Kishore Talukdar is an independent journalist based in Guwahati. His areas of interest include Development journalism and Environment journalism. He can be contacted at tdrkishore@gmail.com )